Step-by-Step Guide to Check Quality Cricket Store: Benefits and Tips
Posted by HASHIM ALI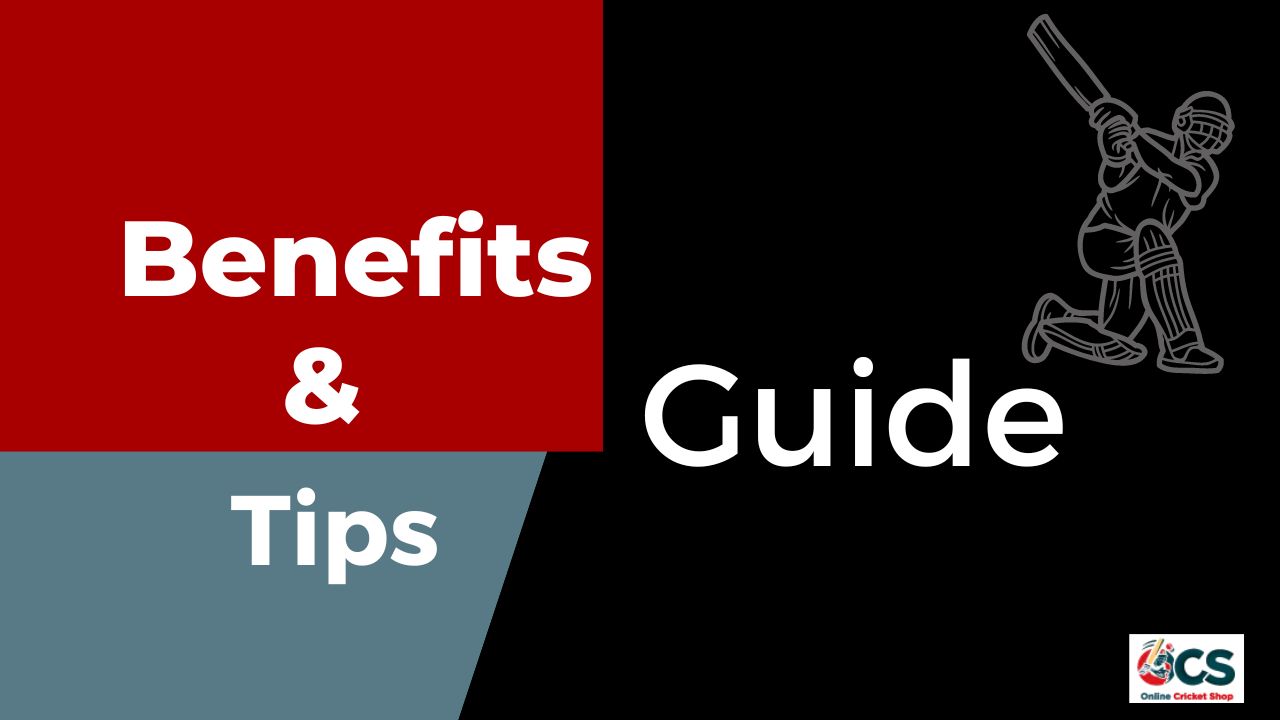 Introduction 
Cricket is a sport that is played and watched widely across the globe. Whether you want to observe or participate in the game, you will need some decent equipment. However, finding the greatest cricket store can be challenging because there are so many possibilities. You will learn how to evaluate the quality of a cricket store by reading this post on the site.
Check Out The Store
To figure out how good a cricket store is, you should first learn more about it. Find out how long the store has been around, its reputation, and what customers think. You can do this by visiting the store's website, reading reviews, or asking other cricket players for advice.
Visit Shop
After you've done your research, you should go to the store. Look at how the store is set up, how it looks, and how clean it is. A clean and well-run store can show that the people who work there are proud of their goods and services.
Check the Quality of the Products
Check the quality of the cricket gear the store sells. Check the equipment for flaws like cracks or frayed edges, and look at the materials it was made from. Quality gear is usually made of long-lasting materials and is made to withstand the wear and tear of the game.
Inquire About Product Warranty 
Ask about the warranty offered for the products sold in the store. A reputable cricket store will typically offer a warranty or guarantee for their products, indicating their confidence in the quality of their equipment.
Evaluate Customer Service 
Take note of the customer service provided by the store staff. Do they greet you when you enter the store and are they knowledgeable about the products they sell? A knowledgeable and friendly staff can indicate a quality cricket store.
Compare Prices 
Compare the prices of the equipment sold in the store to those of other stores. While price should not be the sole determining factor in your decision, ensuring you get a fair price for quality equipment is essential.
Read the Return Policy 
Read the store's return policy carefully. A reputable cricket store typically offers a fair return policy, allowing you to return defective or unsatisfactory equipment within a reasonable timeframe.
Check for the Authenticity of Products 
One important step in determining the quality of a cricket store is to check for the authenticity of the products sold. Many counterfeit cricket equipment and accessories are available in the market, which may look similar to the original but lack quality and durability. Check if the store is an authorized dealer of reputed brands, and look for the holograms or logos on the products to verify their authenticity.
Ask for Recommendations 
If you are new to cricket or unsure about the quality of a particular store, ask for recommendations from experienced players, coaches, or friends who have purchased cricket equipment before. They can provide valuable insights into the quality and reliability of the store's products and services.
Check Online Presence
In today's digital age, a quality cricket store should have a strong online presence. Check if the store has an informative website with detailed product descriptions and reviews and if they are active on social media platforms. A store with a strong online presence is likely to be trustworthy and reliable.
Look for Additional Services 
A quality cricket store should offer additional services such as equipment repairs, customization, and fittings. Check if the store has skilled technicians and experienced staff who can help you with equipment maintenance and repairs. Also, look for stores that offer customization services, such as bat stickers or embroidery, to add a personal touch to your gear.
Check for Hygiene Standards
Finally, ensuring that the cricket store follows proper hygiene standards is crucial in the current pandemic. Check if the store provides hand sanitizers, disinfects the equipment, and maintains social distancing measures. A quality store should prioritize its customers and staff's safety and health.
Benefits of Following these Steps
Following the step-by-step guide to check the quality of a cricket store can provide several benefits, including:
Inspecting the quality of the cricket equipment sold in the shop and confirming its legitimacy are two ways to ensure you get durable gear.

Superior Performance Top-notch cricket gear may do wonders for your game. Investing in your abilities and the success of your ventures is as simple as shopping at a reputable retailer.

Better Value for Money: You can make sure you get a fair price for your equipment by comparing prices and reading the return policy

.

This can help you save money while still acquiring high-quality equipment in the long term.

If you choose a shop that follows proper hygiene standards and has clean equipment, you might be less likely to get sick or hurt while playing cricket.

Improved customer service: if you want to acquire cricket equipment, find a shop with helpful, experienced employees. Finding the right products for your needs is made easier with this.

Follow these guidelines, and you'll have no trouble locating a cricket shop that stocks the gear and supplies you need to sharpen your skills, stay safe on the field, and have a blast.
Conclusion
You can't tell how good a cricket shop is without doing a lot of research, analysis, and comparing. With these extra steps, you'll have a better chance of choosing a reputable business that sells high-quality goods and services. Finding a reliable cricket shop can significantly impact your performance and satisfaction while playing.
Collection 2019
Sale 70% Off
Title for image